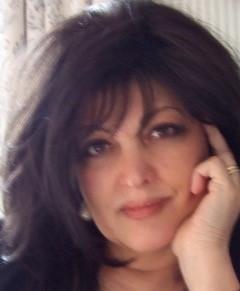 Dr. Harrison Solow has been honoured with multiple awards for her literary fiction, nonfiction, cross-genre writing, poetry and professional writing, most notably a Pushcart Prize for Literature. She is one of the two best-selling University of California Press authors of all time (at time of publication), a Notable Alumna of Mills College where she earned an MFA, and she holds the rare distinction of a British Doctorate in English Letters from Trinity-St. David with (according to the examiners) a perfect dissertation.

She has Literature and Writing degrees from three different English-speaking countries and has been, among many other incarnations, a Franciscan nun, editor of a Jewish magazine, and science fiction consultant to the SyFy Channel. A former faculty member at UC Berkeley, she accepted a lectureship at the University of Wales in 2004 and was appointed Writer in Residence there and at Trinity College during her tenure in the UK.

Dr. Solow has taught English and American Literature, Nonfiction Writing, Professional and Cross Genre Writing, Science Fiction, Jewish American Literature, Cultural Studies, Philosophy and Theology at academic, arts and cultural institutions in the United States, Canada and Great Britain. She is published by Simon & Schuster, The University of California Press, Harper Collins, Pocket Books, Cinnamon Press, AGNI, The Pushcart Press and several others in the USA, Wales, Canada and England.

She is an authority on the Original Star Trek series.

Dr Solow is a strong proponent of the traditional Liberal Arts, the Fine Arts and the Utilitarian Arts as separate and equally respectable entities, an advocate for Wales and a patron of literary endeavours. Her latest book, Felicity & Barbara Pym, about the relevance of literature, has been called "the treasures of a cultured mind" and is now a college course text. She is currently writing a book based on her Pushcart Prize winning essay, Bendithion.

In 2018, she was inducted into the Daughters of the British Empire (DBE) based on both her ancestry and her contribution to English Letters.

___

Dr. Solow is a recent widow. She was married to her soul's mate, executive/producer/writer Herbert F. Solow, the former Head of MGM and Desilu Studios as well as Paramount Television and the executive force behind Star Trek, Mission Impossible and other iconic series. She has two devoted sons.